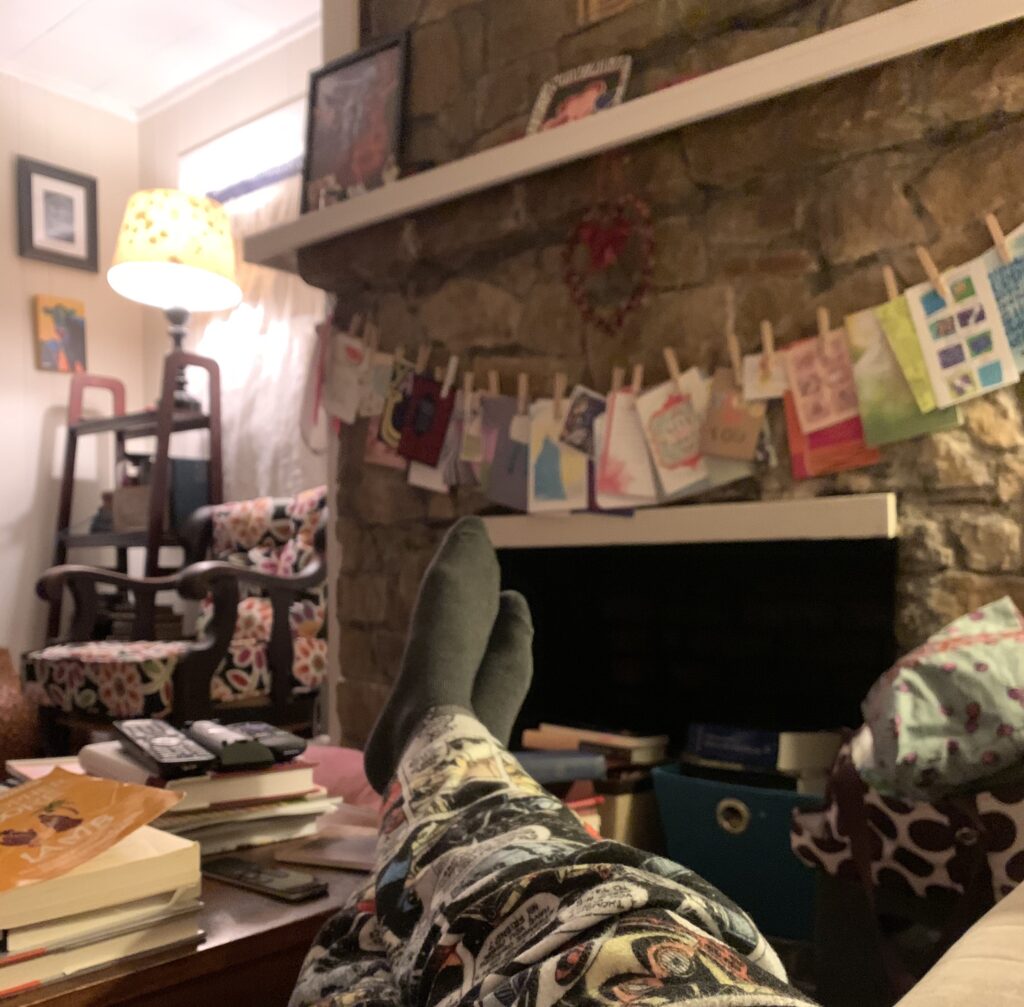 I've been joking that I'm not sure if I'm depressed, bored, or exhausted.
I don't know the exact diagnosis, except to call it a malaise of mind, body, and spirit. (Don't worry, I have a doctor's appointment next week for a full workup just in case it's physiological.)
Up until the last week, I've kept myself pretty busy since finishing my degree in December. Christmas came; New Year's, too. I planned my ordination, and traveled to Missouri and Memphis for various obligations. I've put in a lot of hours at the library, and have been more present at church. I've taken a lot of phone calls, and seen a lot of friends. 
My busyness has allowed me to dismiss the feelings of uneasiness and bury them under the rug. Sure, I've had wonderful days of Sabbath rest, something seminary taught me to set aside and set apart. Of course I've had days full of laughter and fellowship and productivity. This week, I have more time off than I've had in a long time.
Objectively, life is going really swell if I'm being honest.
But something's….not right.
My pastor called last night to discuss some of his ideas for activities and programs for our church. Unexpectedly for both of us, I started sobbing midway through the conversation. 
"Those are things you can do," I said, whining. "But what about me? What am I supposed to do? What's my purpose?"
Like the wise man he is, he heard a little more of my complaint — and then started chuckling. 
"I've been right where you are," he said, thinking back to when his time as a student ended. "And I didn't like it, either."
My degree demanded close to 30 hours a week in travel, class time, homework, and downtime in Memphis. And now I have those same hours available to me — but they're empty.
Those hours don't have purpose right now.
I've been so highly scheduled and stretched for four solid years that I don't understand the meaning of downtime. Of sustained rest. Of the phrase "veg out."
YOU MEAN I CAN WATCH TV FOR FOUR SOLID HOURS AND NO ONE IS GOING TO CARE?
Not only do I not know the meaning of sustained rest, I don't even know how to just BE.
I wrote almost exactly a month ago about my first Sabbath as an ordained minister, and a few of my perceived struggles in transitioning out of my life as a student. Still a month later, I struggle.
I still grieve for my identity as a student, yet I yearn for the new identity of what comes next.
But all God is asking me for is to be present in this moment, in an identity that comes through Christ and not through my purpose, my job(s), or my endeavors.
Can I be satisfied in that? It's been a month since I told myself that my worth isn't found in my pursuits — why can't I believe it yet?
You are enough, a friend had to remind me last week. You were enough before you were ordained, he told me, and you are enough now that you're ordained. 
Enough. When have we ever felt like we were enough?
My pastor reminded me last night that so much of faith is not having things figured out. Faith isn't certainty. And that we have to rest in God, a God who waits for us as we wait for God. 
So in a moment of unrest, I guess I rest.
I rest in a God who has promised me not just a future, but a present that is worth living and worth wrestling through in the hard moments.
~ Dusty