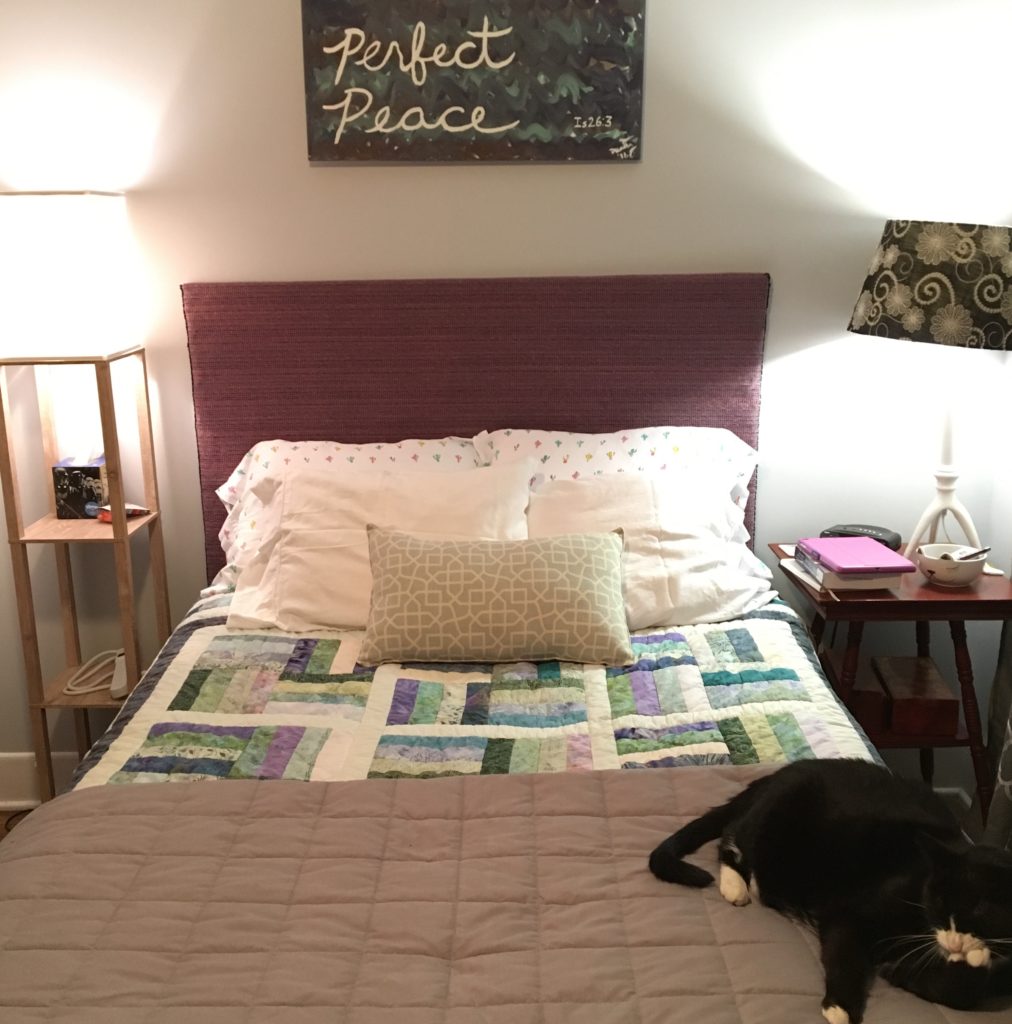 It's no secret that I meet myself coming and going these days. I'm on the road, on the run, and always on the way.
In fact, my neighbor calls me "Beep beep" because I'm in and out so much.
But because I'm hither and thither, I've had to develop ways to stay organized, keep my stress at a minimum, and keep my creative gears greased and ready to roll. Here are a few things I do to keep myself sane, spark productivity, and promote rest:
I keep the inside and the outside of my car clean. I've never had a problem keeping the inside of my car tidy, even though some weeks feel as if I live in it. If I bring it in the car, it comes out of the car. Only in the last five years or so have I been vigilant about keeping the outside of my car clean, as well. I'll take it through the automatic car wash, and I always pick one that has a free vacuum. Because I vacuum out the floorboards and the upholstery, and then also use the all-purpose cleaner and the microfiber cloths on the inside, my 12-year-old car keeps a "new" look more often than not. 
To keep my stress at a minimum when I return home from my many travels, I clean my house before I leave for every trip. This means running the dishwasher, taking out the trash, and straightening up the living room. I give the floors a good sweep. This way when I come home I can get back on track as quickly as possible. I've found I'd much rather stress before a trip, then enjoy the "during" guilt-free, and be able to take advantage of post-trip momentum when I get home.
In similar fashion, when I get home from a trip, I try to unpack my suitcase and my toiletry bag almost as soon as I walk in the door. Sometimes I don't even rest from a trip to check the mail or check social media until these things are done. This way all the dirty clothes are in the laundry, and the clean clothes are folded and put away. Again this gives me a running jumpstart into the rest of my time at home. It helps keep the disruption of a trip at a minimum, and I'm never wandering around the house the next day, wondering where I left my deodorant.
I make my bed every day. This serves two purposes: If my bed is made at least there's some illusion of order to my chaos, and my room just looks nicer, fresher, and cleaner (just ignore the chair in the corner piled with clothes!!). This is not something I grew up doing; this is something I learned from my ex-husband. It helped tame his stress and chaos so I did it out of respect for him. What became an act of respect has become a cherished habit for me — no need for hospital corners, just straighten the sheets and blankets, fluff the pillows, and go. It also helps keep my bed cleaner since my cats and their hairy butts aren't crawling under the covers during the day while I'm out, leaving litter bits or hair balls for me to discover later.
I open my mail as soon as I go to the mailbox. I open the door, grab the mail, pull it in, open it all up, and file it where it needs to go. I recycle the opened envelopes and catalogs immediately. I hang up any greeting cards; coupons get packed away in a folder in my purse where I'll use them. This cuts down on late fees, helps me save money, and clears out clutter.
I make time for daily Sabbath, even if I don't get a full day of rest very often. At 10 p.m. everything productive shuts off in my world. Only on very, very, very, rare instances will I allow myself to work on a paper or a project after 10 p.m. This is my shutdown time and my time at peace. I get ready for bed in a routine — check, check, check. I'll reflect on the day, and write down my favorite thing of that day in my journal. I'll flip through my phone if I need to, and I almost always end the night by watching a TV show on Netflix on my iPad. This is just a way that I attempt to detoxify my brain from all of the chaos of the day. I try to pick a series of a TV show that gives me some sort of comfort and familiarity. I tend to pick 30-minute comedies so I'm not extending my stay-up time. And I like to end the night laughing. I aim for all lights to be out before 11 p.m.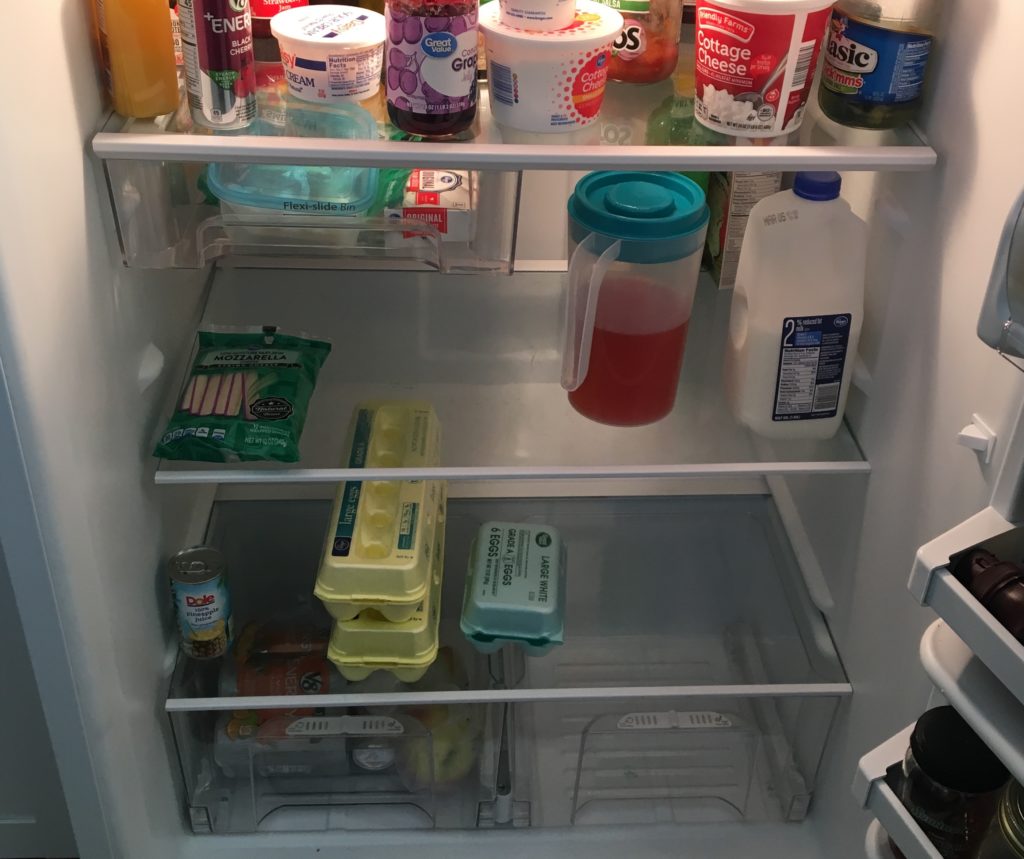 Oddly, a full refrigerator stresses me out. As a single person, a full fridge means there is too much food to be consumed before the perishables all go bad — especially since I'm not often home long enough to cook but one full meal a week. Only in the last year or so have I begun grocery shopping with intentionality. I try to go at least once a week, maybe two or three times a week visiting smaller markets in between, to make sure I get only the amount of perishable food that I could cook and eat in the time before it goes bad. One of my pet peeves is throwing away food that I've allowed to spoil because of poor planning and mismanaging my resources. This has helped me eat better, eat more practically, and save money as I'm not wasting so much so often. (The side effect is that my pantry and my freezer are full, waiting on ME to cook whenever I say it's time!)
I always have a snack with me wherever I go. And usually a cup of ice water, too. I find that when I am dehydrated, or hungry in the least bit, I am not my best self. So if I'm running errands, and I'm hungry or thirsty, I'm going to get cranky with the people I deal with, and that's not going to be a good look for Jesus (or for me). So I pack a pouch of applesauce or a granola bar, and I chow down when I need to. This prevents me from getting hangry and can give me at least another hour before I need to eat my full meal. It also saves money and saves calories since I'm not popping in at the Fivestar for a Snickers and a Dr. Pepper. 
These are just a few of the things I do to calm my chaos. What do you do? Please share if you have any more ideas for stress tamers!
~ Dusty