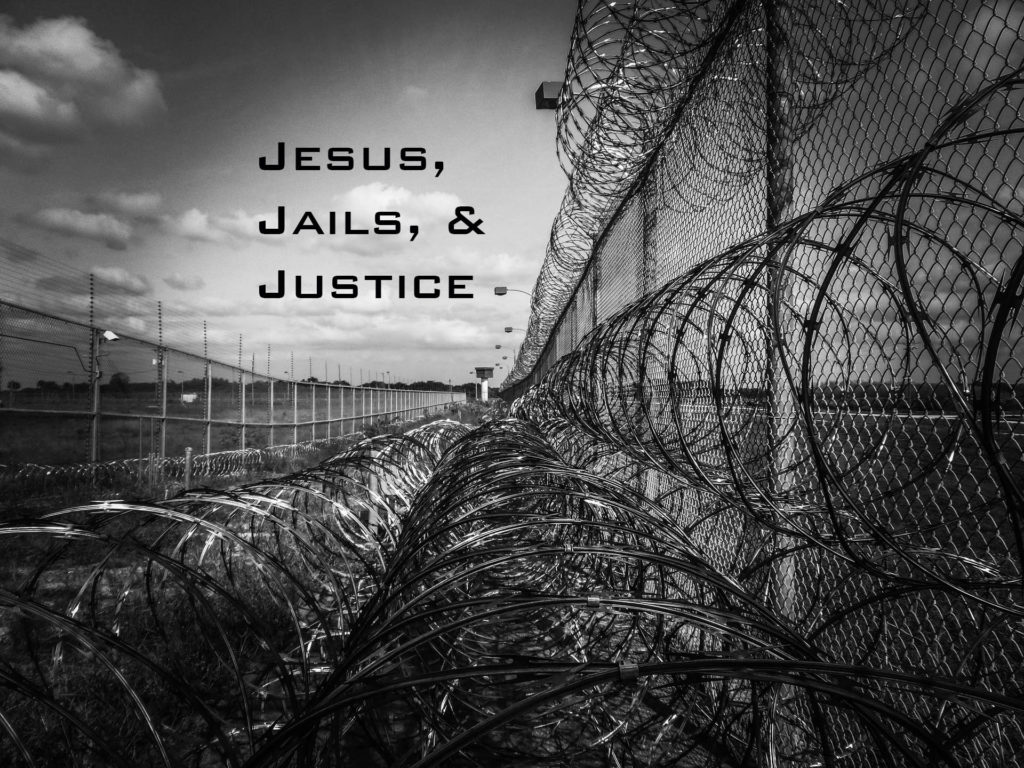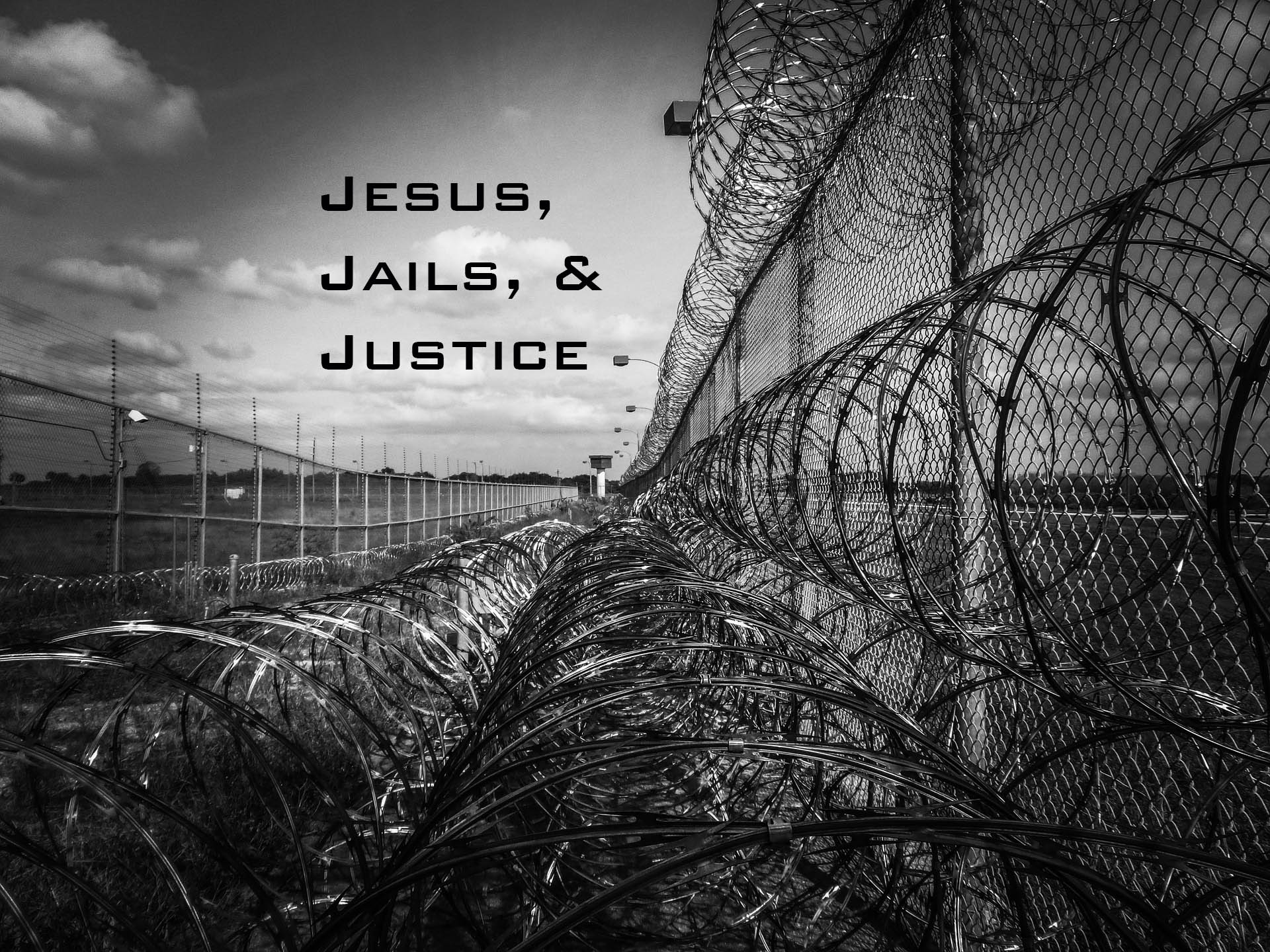 "I was naked and you clothed me, I was sick and you visited me, I was in prison and you came to me.' 37 Then the righteous will answer him, saying, 'Lord, when did we see you hungry and feed you, or thirsty and give you drink? 38 And when did we see you a stranger and welcome you, or naked and clothe you? 39 And when did we see you sick or in prison and visit you?' 40 And the King will answer them, 'Truly, I say to you, as you did it to one of the least of these my brothers, you did it to me.'"

Matthew 25:36-40
Part 1 of a 5-part series.
In prison, lunch and dinner are called chow, and you go through the chow line, and unsurprisingly no one really wants to chow down on the offerings available.
A red shirt at 201 Poplar signifies to those whom you encounter you've not followed the rules of being a compliant inmate.
Prisoners request greeting cards as much as anything to send well-wishes and celebrate milestones of friends and family back home.
A convicted felon cannot live in public housing, and is therefore often separated from the family they so desperately need to continue their chances at successful re-entry into the free world.
Not having a job can be seen as a violation of parole — despite the fact that very few jobs that will hire felons pay enough to provide the necessities of keeping a job such as transportation and housing.
In the words of Rev. Diane Harrison, pastor of Grace Place, a United Methodist congregation within a women's prison, "I've learned that prison isn't some place I want to go."
But prison is a place where I went this week as part of a weeklong immersion class called "Jesus, Jails, and Justice" at Memphis Theological Seminary taught by Dr. Janel Bakker. In a span of 40 hours, we explored what it means to be a Christian in a world of mass incarceration, punishment, correction, rehabilitation, recidivism, and re-entry, and what God, through the incarnation of Jesus (who was arrested, tried, and executed) says to the ones society locks away.
Our course work and immersion allowed us to talk candidly to a Memphis police officer, speak with a public defender, talk with a judge and sit in on two courtroom proceedings, tour two prisons, a re-entry program, and the Shelby County Jail, known notoriously as "201 Poplar." We also had the opportunity to talk with wardens, chaplains, volunteers, policy advocates, and inmates.
It was, to say the least, a dense week of sensory overload as I, and my classmates, were exposed to so much of the criminal justice system.
Taking this class was at the forefront of my discernment process as I begin to wrap up my time in seminary. Strangely, I feel called to minister to the prison population in some way, and this class allowed me to gather some once-in-a-lifetime perspective and information about what a call to this ministry and advocacy might look like.
A few reflections on the week:
The United States has an incarceration problem — plain and simple. Per 100,000 people, the U.S. imprisons 698 people. The next closest stable, industrialized country is the UK, with 139 people per 100,000, while El Salvador imprisons 614 people per 100,000. We rank first among countries with civil war, dictators, and countries that lack democracy. The U.S. is simply the greatest….at locking up her own people. (Source: https://www.prisonpolicy.org/global/2018.html)
Some of us were startled at how similar the prisons we toured were to public schools we had either attended or visited. The institutionalization isn't unique to prisons — the cinderblock walls of the prison were indistinguishable of that in an elementary school, or even in hospitals. The organization was similar, as well as the supervision. One security guard may oversee 30-40 prisoners at a time (we were told the industry standard was 1 guard to about 75 inmates). Also similar was the inmates' lack of independence and autonomy. Minus the barbed wire, the occasional handcuffs, and barred cages, a prison is essentially a public school — and vice versa.
African Americans are imprisoned at higher rates than whites. Blacks make up 12 percent of the U.S. population but about 33 percent of the overall prison population, despite studies showing that whites and blacks commit crimes at the same rates.
A chaplain at one of the facilities said he had contacted more than 100 churches about contributing Christmas gifts of hygiene items for male inmates — and received zero replies.
Coming out of prison, or simply a court hearing and probation with a felony conviction, allows one to be legally discriminated against and to lose many citizenship rights. Unless further legal action is taken (and some states have different rules), a convicted felon loses his or her right to vote, serve on a jury, travel out of the country, own a gun, and sometimes parental rights. Convicted felons are not allowed to receive SSI, food stamps, state or federal grants (such as Pell Grants), or live in public housing. Federal jobs can't discriminate during the hiring procedure unless a crime directly relates to the job, but state-level and private employment is allowed to discriminate against felony convictions. (Source: https://thelawdictionary.org/article/what-rights-do-convicted-felons-lose/)
We were able to talk with a Memphis police officer about his job and many other law enforcement particulars, especially police brutality and racial profiling. We were reminded of the simple crime of "driving while black" when he responded to being pulled over for a minor traffic violation: "I get scared when I get pulled over, and I'm a policeman. I'm still black."
The United States has incarcerated almost 2.3 million people in a 2018 study. In 2013, the U.S. had 4.7 million additional adults out on parole or probation.
You can make lasagna using Ramen noodles, and you can make potato salad using sour cream and onion potato chips. You can find these recipes, and more, in Another Taste of Grace, a church cookbook compiled by the incarcerated members of Grace Place United Methodist Church at the Tennessee Women's Therapeutic Rehabilitation Center.
The safest, yet most dangerous place we toured was 201 Poplar, the county jail. Housing more than 2,500 male inmates, most awaiting trials and only a minority arrested for violent crimes, there was a strict no-deadly-weapon policy. For a country that is currently so vitriolic about gun rights and gun control, entering a place where only one employee (the public entry guard) was allowed a gun on the property was astounding. That peace, even among some of the most dangerous criminals in the state of Tennessee, could be kept and enforced with loss of rights, threat, and pepper spray alone was staggering to consider.
What do I and my classmates (and you, the reader) do with this knowledge and these experiences? How do we, the Church, reach out to the Least of These?
It's a complicated answer, and it's a complicated prayer.
Please join me in seeking God's response and praying for enlightenment and illumination into the criminal justice system and for all those affected.
Check back tomorrow for Part 2 of 4.
~ Dusty