By Dusty is a creative brand sold in various Paducah shops. For any specialty orders, please feel free to contact me at dustyluthy@gmail.com.
For Kentucky State Art Prints, please visit Montgomery Gardens on 2665 Holt Rd in Paducah.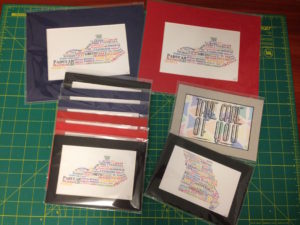 For fabric bowls, please visit the National Quilt Museum Gift Shop located in historic downtown Paducah.